NEWS&TOPICS
---
2023
年10月3日
: :
October Event Information
We will open a store at the "Ichimaru Marche" to be held on this weekend on the 7th (Saturday) and 8th (Sunday). This year's theme is "Oku...
See all
---
2023
年7月10日
: :
Yomoda soba
"Yomoda Soba" in Tokyo and Nagoya is a stand-up buckwheat-like restaurant where you sit and eat only at the counter. May 22...
See all
---
2023June 1, 2010 : :
SHIDA Marche
Last week, we opened a store at Eat Fuji Marche, but next Saturday, June 10th, we will open a store at "SHIDA Marche"..
See all
---
2023May 18 - : :
The 2nd Eto Fuji Marche
It's been a long time since I've posted. Corona is almost over, and various events are being held, but this time, the Aoba symbol of Shizuoka City ...
See all
---
2022May 18 - : :
Grants Festa
This Sunday May 22 We will open a store at Grants Festa in Shizuoka City. https://glanz-sc.com/glanzfesta/ ...
See all
---
Initiatives for the SDGs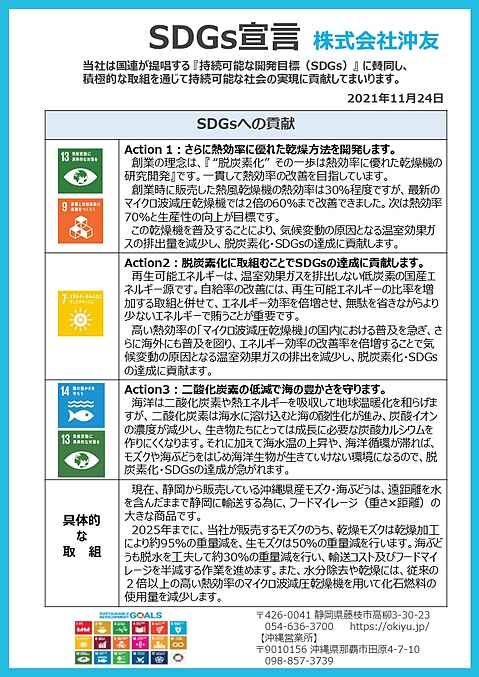 "Fujieda Chamber of Commerce and Industry declared in the project of SDGs management model office"
【Okinawa Sales Office】
Access to the head office
This page has been automatically translated. Please note that it may differ from the original content.