NEWS&TOPICS
---
2021
年11月29日
: :
Okinawa Great Fair 2021
Last week, I participated in the "Okinawa Great Fair 2021" held in Naha City, Okinawa Prefecture. As the name goes, the book..
View all
---
2021September 7, 2010 : :
Crowdfunding
It will be the post after a long absence. How are you all in the Corona Disaster? On the 12th, the declaration of a state of emergency was lifted..
View all
---
2021April 20 - : :
Media Information
I'm sorry for the sudden story, but today's Shizuoka Asahi TV will introduce the dryer in Shizuoka. A little earlier...
View all
---
2021
年2月20日
: :
It's been a while.
Thank you for your purchase and inquiry since the broadcast of Dai-first TV the other day. In the broadcast, "Sea...
View all
---
2021February 17, 2010 : :
Thank you for watching.
Our company was introduced in yesterday's "Marugoto", but thank you for watching. When I was introduced two years ago, it was 、...
View all
---
Initiatives for the SDGs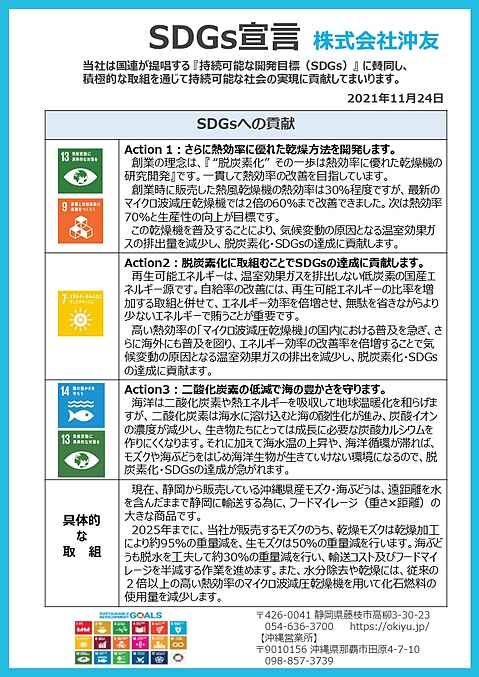 "Fujieda Chamber of Commerce and Industry declared in the project of SDGs management model office"
【Okinawa Sales Office】
Access to the head office
This page has been automatically translated. Please note that it may differ from the original contents.