Utilization of local resources
In the "Development and Sales Business of Tea Leaves and Healthy Snack Products Eaten Using Seafood Processing Technology", we have been certified as a regional industrial resource business plan based on the Act on Promotion of Regional Resource Utilization of Small and Medium Enterprises.

Making products using "Shizuoka tea" and "fruits and vegetables"
Commercialization of tea leaves "tea snacks" that are eaten mainly made from Shizuoka tea
"Healthy tea snack" is produced only with tea leaves and germinated brown rice.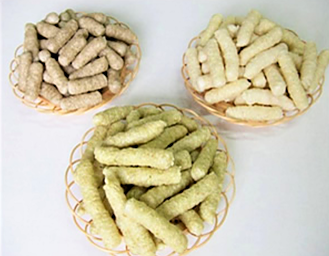 "Mozuku Snack" and "Scallop Snack"
"Healthy Tea Snacks"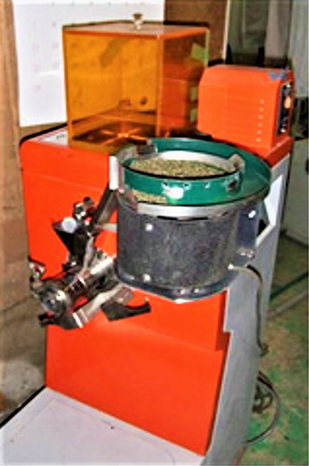 Puff Machine
In addition to developing new sales channels for Shizuoka Tea, we aim to promote local industry by making effective use of low-use resources such as low-cost lower tea and hard leaves that were cut and dumped at the time of tea garden garden gardening, and processing them into high-value-added products.
Making products utilizing local fruits and vegetables
We have developed an unprecedented dry food using a microwave vacuum dryer.
Additive-free without sugar or oil!
The fragrance and ingredients are also intact!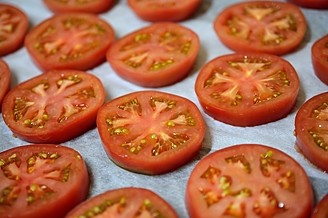 Before drying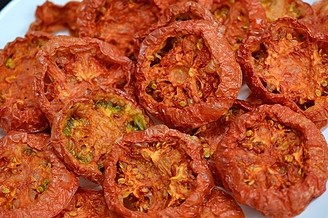 After drying
Various local products are dried in microwave dryers, and variations of "healthy snacks" are increased and commercialized.
Cooperation between Agriculture, Commerce and Industry
Name of the business
"Development and sales of semi-life and dry type products using Miyakojima Mozuku"
[Co-workers]
This page has been automatically translated. Please note that it may differ from the original contents.